Buick Electra SUV and Electra-X SUV Concepts
Buick Electra SUV and Electra-X SUV Concepts
Tags: Buick Electra SUV, Electra-X SUV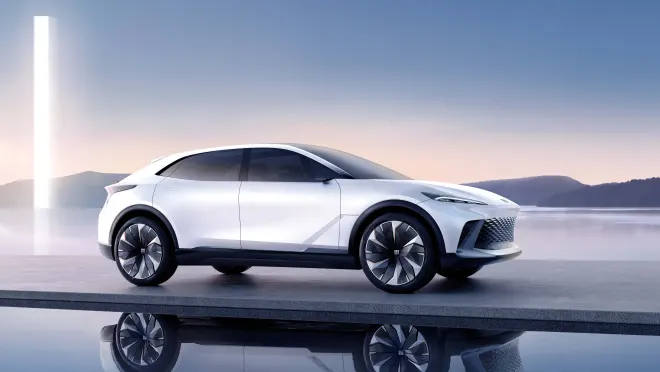 The Buick Electra is an all-terrain SUV that offers more power and performance than any other model in the industry. Its bold design and sculpted lines make it one of the most attractive and sporty cars on the market. The Electra offers plenty of room for passengers and cargo. It is also highly reliable. It has been certified as a top performer in the National Highway Traffic Safety Administration (NHTSA) tests.
Electra-X concept
Electra-X is a new concept from Buick. It is a compact to mid-sized fully-electric crossover SUV that rides on a dedicated electric vehicle platform. The concept is designed to offer a safer EV experience to a new generation of customers. The concept also showcases GM's future vision for its electric vehicles.
Electra-X features a clean, sleek, and sporty design. The front end has a pointy nose with high-mounted horizontal "check mark" style headlights. It also boasts a trapezoidal grille. The concept also has a wraparound windshield for an open and spacious feeling.
The interior is airy and features a color scheme that gradually changes from a dark medium gray to a cool sky gray. It also includes complementary copper accents. The dashboard features a 30-inch screen with up to 6K resolution. The touchscreen is powered by a Qualcomm Snapdragon 8155 chip. There are also touchpads on the center console.
The exterior is finished in Satin White Metallic. It also sports 21-inch wheels that enhance the sporty stance of the concept. The rear end is clad with a clean tailgate and is decorated with the Buick logo.
Electra-E5 concept
Buick Electra-E5 SUV will be the first model of the all-electric SUV series from the American automaker. This new SUV will be built on a dedicated EV platform. The vehicle will be powered by a single electric motor with 180 kW (241 hp) of peak power.
The Buick Electra-E5 is a five-seat crossover EV. It measures approximately 193 inches (4892 mm) long, 1.9 meters (65 inches) wide and 1.65 meters tall. It weighs 2,570 kg (5,666 lb). It has a top speed of 180 kph (112.2 mph).
It is also estimated to be available in a dual-motor, rear-wheel drive configuration. It may also come with a 100 kWh lithium-ion battery pack. It will be able to offer an EPA-estimated range of 300 miles.
It has a sleek, clean look. It draws some styling cues from the Electra-X concept. The headlights are similar to those on the Electra-X, but they aren't as complex.
Electra-E6
The Buick Electra-E6 SUV is a concept that showcases the brand's design language for its next-generation of electric vehicles. It will be developed by the PATAC engineering team in Shanghai and will feature a new generation of technologies that make the car a safer and more enjoyable experience for the next generation of EV customers.
It will be the first pure electric vehicle in the Buick lineup. It will be available in two powertrain variants: a 325-hp single-motor RWD version, and a 450-hp dual-motor AWD version. It should be ready for sale by mid-2024. The battery cells used in the production version of the Electra-E6 should be of the North American variety. These batteries could be eligible for Clean Vehicle Credit program incentives.
The concept also boasts a new design concept with a bold forward-leaning "shark nose" front end, plus an expressive new face. The exterior is a sleek, sporty look. The interior is also futuristic, with a futuristic instrument panel and hidden slim air vents.
Electra-X range
The Buick Electra SUV Electra-X range is the company's future direction, offering an elegant coupe-like expression in a new electric crossover SUV. It features futuristic styling, sophisticated details and connected and intelligent driving technologies. The new design is underpinned by the company's advanced Ultium battery and motor architecture. The concept features a compact and swooping body with short overhangs and an aggressive grille. It also has a new Buick badge and logo.
The Electra-X has a spacious glass interior pod that extends from the front hood to the rear. The interior design offers a dual-tone color scheme that gradually shifts from medium dark gray to sky cool gray. It's also highlighted by copper-gold trim on the cabin.
The exterior of the Electra-X has an aerodynamic profile, with 21-inch wheels. It also has a full-width light bar at the back. The headlamps are high-mounted horizontal "check mark" lamps with separate aviation-style lighting.
Categories
Pages
Recent posts
There's a lot more to owning a car than simply…
Ads
Ads