The Future of Electric Vehicles: What to Expect in the Next 5-10 Years
The Future of Electric Vehicles: What to Expect in the Next 5-10 Years
Tags: f Electric Vehicles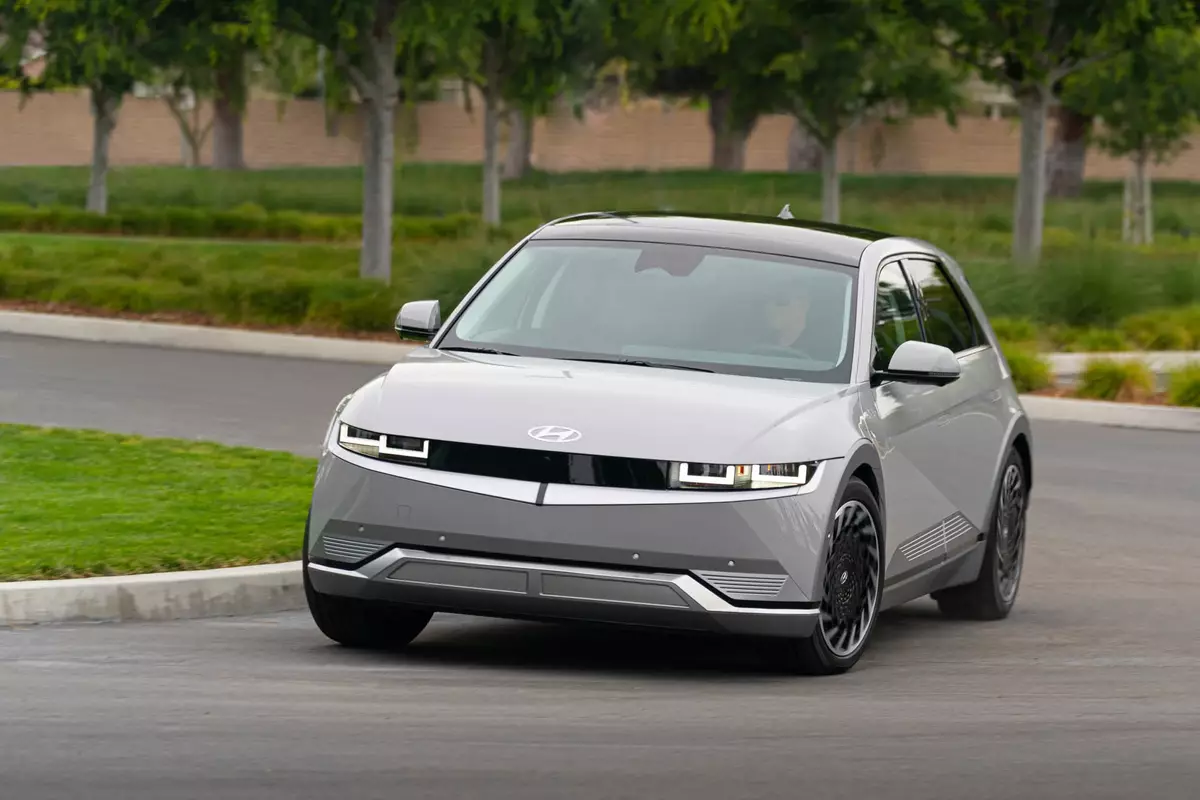 Electric cars are getting more and more popular, and with their ever-improving range, they're set to become the norm. There are many factors to consider when considering which model to purchase, though. Some of the most important are safety, fuel economy, and the convenience of recharging. Below, we'll take a closer look at these factors, and discuss what we can expect from electric vehicles in the next five to ten years.
Cadillac
Cadillac is making its return to the ultra-luxury car market with a new electric vehicle. The Cadillac CT6 will be an all-electric, fastback-style sedan.
While it will have some luxury touches, the CT6 will also have an aggressive, polarizing silhouette. The design is inspired by the classic Cadillac crest-shaped grille. Laser etched pinstripes and LED lights embroider the grille.
The CT6's design is a continuation of the company's "Art & Science" school of automobile design. It is the first Cadillac to feature a fully electric powertrain.
In the past, Cadillac has experimented with several partially electric models, including the ELR, the XLR, and the Elmiraj. These vehicles failed to survive for more than a few model years.
BMW
BMW's pure-electric model range is expanding. It has announced plans to launch an all-electric version of the 5-series large-premium sedan in 2023. Also in the works is an entry-level X1 SUV, which will be powered by an electric drivetrain.
BMW has also confirmed plans to produce full-electric versions of the iX3 crossover SUV, which will go on sale in China. The company has also revealed details of its new iDrive 8 infotainment system, which is designed for 5G connectivity.
BMW has committed to selling seven million hybrid and plug-in hybrid vehicles by 2030. Sales of the company's pure-electric models will grow by 50% annually through 2025. In addition to this, the company will expand its pure-electric model line-up to include at least nine more models.
Toyota
Despite its long history of producing electrified vehicles, Toyota has not yet fully embraced the electric vehicle as the future of the auto industry. This has left EV advocates questioning the Japanese automaker's commitment to sustainability.
Toyota recently unveiled an EV concept that could preview an upcoming electric version of its Tacoma midsize truck. But the company has also been making mobility devices, such as its iRoad three-wheeled scooter.
For its part, Toyota has been the biggest automaker to struggle with the transition to battery powered vehicles. Though the company has sold 17 million "electrified vehicles" since 1997, it has yet to put a fully battery electric vehicle in production.
Kia
The future of electric vehicles in the next 5-10 years looks bright. Not only are they being introduced across the world, but they are becoming an affordable option for consumers. In addition, governments are investing in incentives to promote their use. Many automakers are making a strategic move toward EVs.
Although the electric vehicle is no longer a novelty, it's still a small part of the overall car market. However, in the next five years, it's likely to become a larger share.
For instance, the UK plans to rely on EVs to reshape its automotive landscape by the end of the decade. Meanwhile, Norway has announced plans to undertake an EV initiative by 2025. Governments are putting money into incentives and charging stations.
Subaru
Subaru is a Japanese car manufacturer that is known for its small size and off-road capability. Since the late 1990s, the company has been expanding around the world. It's become known for its four-wheel drive models in Europe.
The Subaru electric vehicle future is unclear. However, the company has plans to build battery-electric cars at its new facility in Japan by 2027.
In the meantime, the company has released a few teaser images of its upcoming EV. The EV will feature a number of new features, including a 12.3 inch touchscreen and state-of-the-art active safety.
The company's hybrid car will use the same powertrain as its popular Outback hybrid. This means that the vehicle will be able to go up to 350 miles on a single charge.
Lexus
Lexus is in the process of planning its future lineup of vehicles. This includes electrified and hybrid models. In the next five to ten years, Lexus will introduce several new EVs. These vehicles will use the Toyota bZ platform.
The bZ platform is designed to offer high levels of stability and ride comfort. Lexus has also integrated DIRECT4, a four-wheel driving force control system. DIRECT4 uses an electric motor's driving force to control the steering, braking, and acceleration of the vehicle.
Earlier this year, Lexus unveiled the LF-Z Electrified concept car. This electric vehicle previewed the first fully electric Lexus model.
Categories
Pages
Recent posts
Automakers are turning to eco-friendly materials in an attempt to…
Ads
Ads